Kanye West
808s & Heartbreak
10 Year Anniversary
Words By Ellice Ellis
Design By Albert Guillermo
& Palette Agency
—
Release Date: November 24, 2008
Label: Roc-A-Fella Records
After the release of his 2007 album Graduation, Kanye West's world was flipped on its head. One month shy of the release of his third studio album, Kanye's mother, Donda West, died due to complications from cosmetic surgery. Months later, Kanye and his fiance, Alexis Phifer, broke off their engagement, sending him into a world of further heartbreak. His fourth album would no longer be called Good Ass Job and would embody the melancholy haze the rapper was experiencing. Instead, he titled fourth studio album
808s & Heartbreak

.

In the midst of this, Kanye was coming off a string of career highs. His overwhelmingly optimistic singles "Stronger" and "Good Life" topped the charts. He destroyed 50 Cent in a same-release-day feud and had sold almost one million copies of Graduation in America its first week of release. Kanye had proved his backpack raps, skits, and soul beats could sell in a time where hip-hop was more focused on street cred and the styles of rappers like Eminem, Lil Wayne, 50 Cent, and Rick Ross.
HIP-HOP ALBUMS &
SONGS RELEASED IN 2008
Hot 100 Songs of the Year

1. Flo Rida feat. T-Pain, "Low"
2. Usher feat. Young Jeezy, "Love In This Club"
3. Leona Lewis, "Bleeding Love"
4. Mariah Carey, "Touch My Body"
5. Lil Wayne feat. Static Major, "Lollipop"
6. Rihanna, "Take A Bow"
7. Coldplay, "Viva la Vida"
8. Katy Perry, "I Kissed a Girl"
9. Rihanna, "Disturbia"
10. T.I., "Whatever You Like"
11. Pink, "So What"
12. T.I. feat. Rihanna, "Live Your Life"
13. Britney Spears, "Womanizer"
14. Beyonce, "Single Ladies (Put A Ring On It)"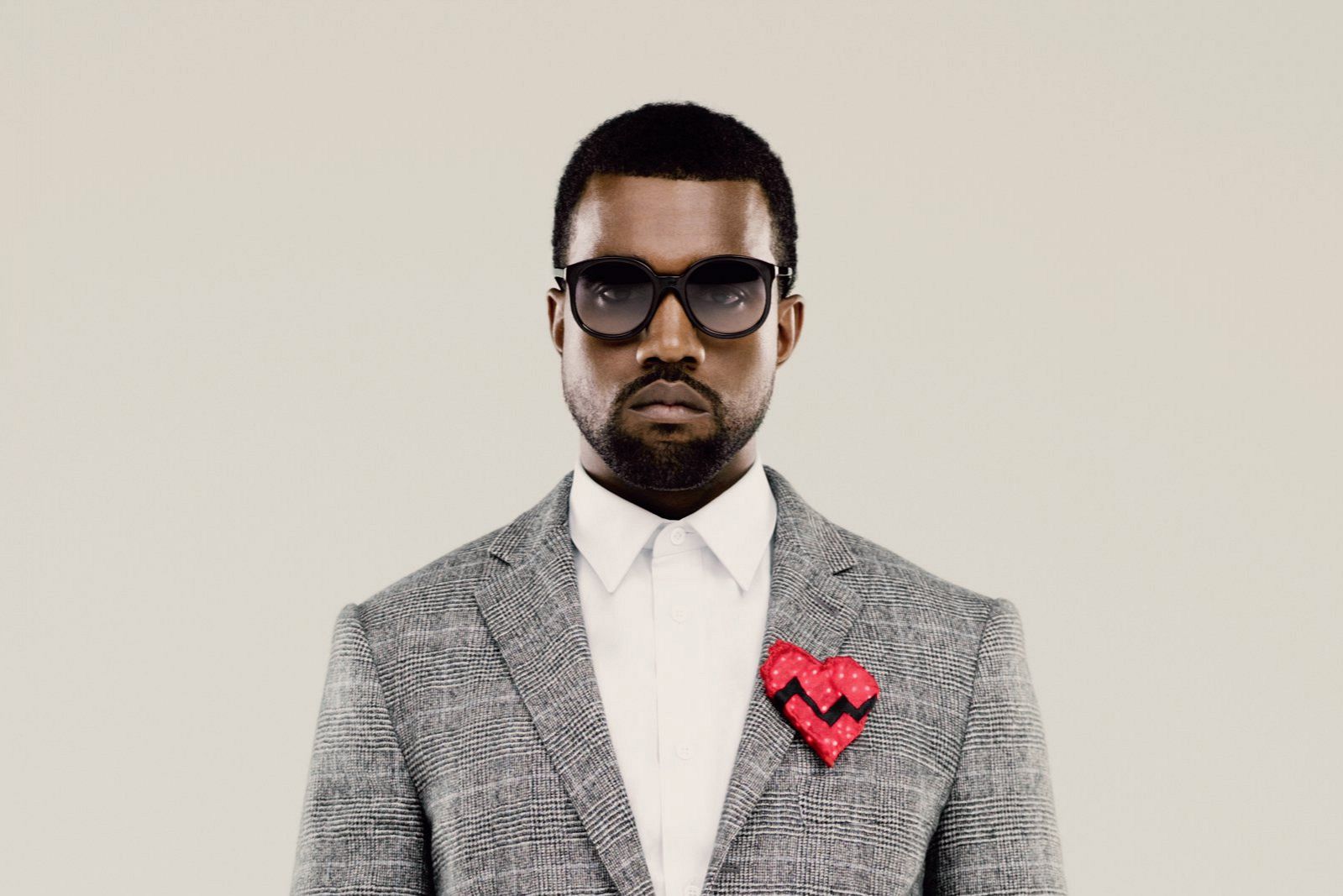 Other Major Hip-Hop Albums
Released In 2008
Rick Ross, Trilla
Snoop Dogg, Ego Trippin'
Flo Rida, Mail on Sunday
Rocko, Self-Made
Lil Wayne, Tha Carter III
N.E.R.D, Seeing Sounds
NAS, untitled
Jeezy, The Recession
T.I, Paper Trail
Q-Tip, The Renaissance
Common, Universal Mind Control
Soulja Boy, iSouljaBoyTellem
ALBUM
ANNOUNCEMENT
808s & Heartbreak

turned a new leaf. Mixed with his feelings of grief, his likings to auto-tune, and the Roland TR-808 drum machine, the album was crafted in three weeks. In fact, he told

The Guardian

back in 2008 that he called the

808s effect

he used on the album "heartbreak." "It sounds distorted and electronic, and just the sound of it represents where I'm at," Kanye said.
Months before the album's release, fans unknowingly got a taste of

808s

on Young Jeezy's single "Put On." "I lost the only girl in the world that knows me best," Kanye rapped with his voice coated and distorted with auto-tune.

In late September 2008, Kanye announced that the album, which was birthed out of Jay-Z's Blueprint III studio sessions, would drop sooner than the expected December 16 date.

On his blog KanyeUniverseCity.com

"I changed my album to November something, 'cause I finished the album and I felt like it."

SONGS RELEASED BEFORE THE ALBUM
Kanye was omnipresent in 2008. His feature on Estelle's "American Boy," proved to be an international success. He brought his auto-tune stylings to Jeezy's Grammy-nominated single "Put On" and T.I.'s iconic posse-cut "Swagga Like Us," debuted at No. 5 on the Billboard Hot 100.
In one week, he went from assisting 88-Keys on "Stay Up! (Viagra)" to premiering "Love Lockdown," the first single off

808s & Heartbreak

, at the 2008 MTV Video Music Awards. Wearing a grey blazer emblazoned with a red heart (similar to the 808s album cover), he premiered a single that immediately was recognized as a drastic departure from his previous sound. "Love Lockdown" features minimalist production characterized by the Roland TR-808 drum machine, multiple synths, keyboards, and tribal drums.

The public grew skeptical of his coming album—and that he planned to record the entire project with auto-tune. Despite this, "Love Lockdown" debuted at No. 3 on the Hot 100 and became his fourth Platinum single, selling over three million copies. When finished,

88.3 percent

of Kanye's performance on

808s & Heartbreak

utilized auto-tune.